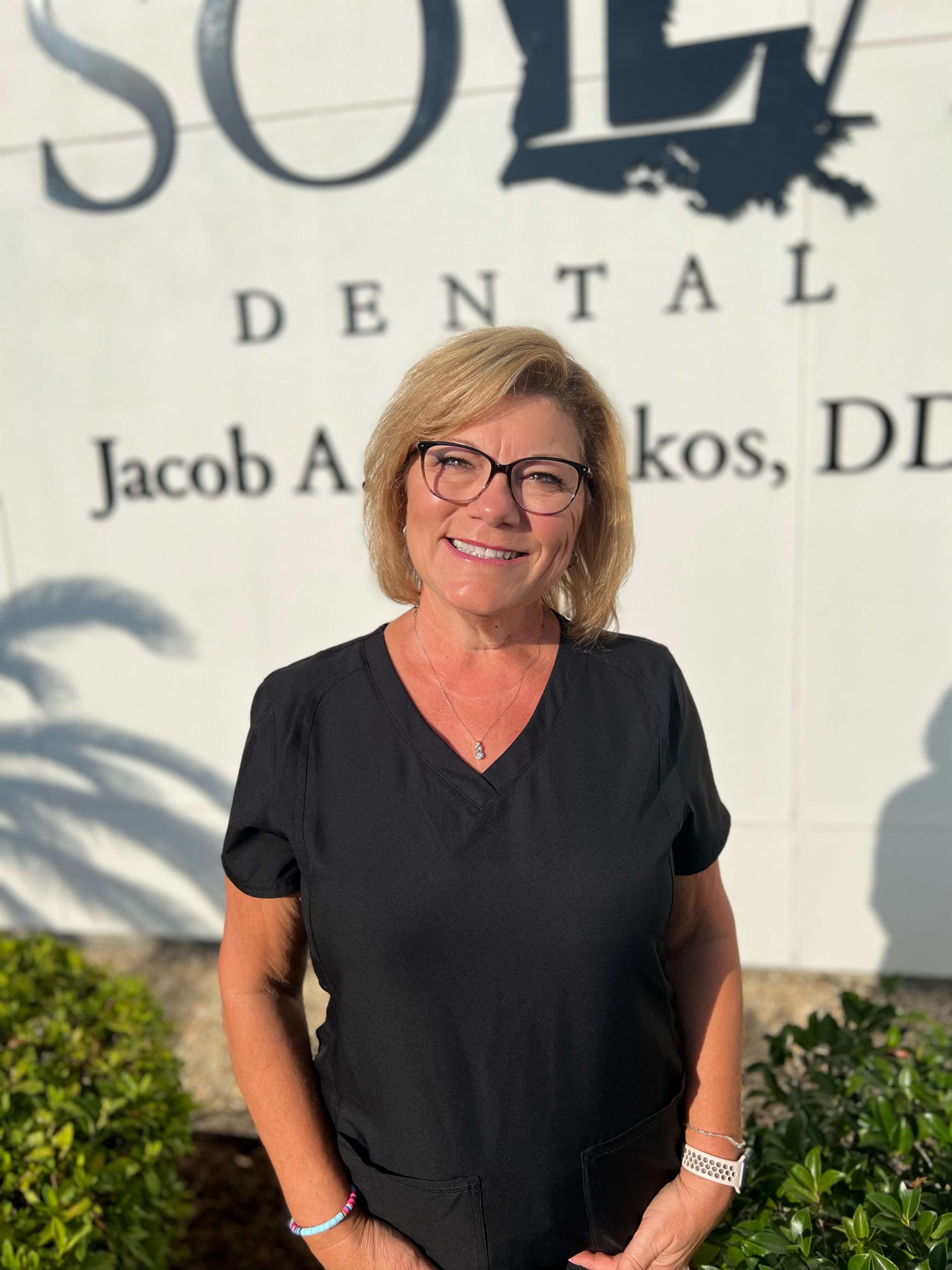 Office Manager
Introducing Nina, our highly experienced Office Manager and Treatment Coordinator, boasting an impressive 30-year track record in the Dental industry. Her wealth of knowledge is a true asset, playing a pivotal role in the success of our office and care for our patients.
Nina's favorite color, green, mirrors her growth-oriented and nurturing personality, radiating positivity throughout the workplace.
A sports enthusiast, Nina's passion lies in college football and baseball, where she ardently supports her favorite teams, adding excitement to her life beyond dentistry.
During her well-deserved time off, Nina indulges in her love for exploration, embarking on adventures, and savoring beachside serenity. Valuing her cherished connections, she spends quality time with friends and family, creating treasured moments.
Among her dream destinations, Greece holds a special place in Nina's heart, as she yearns to immerse herself in the rich history and breathtaking landscapes of this Mediterranean paradise someday.
---