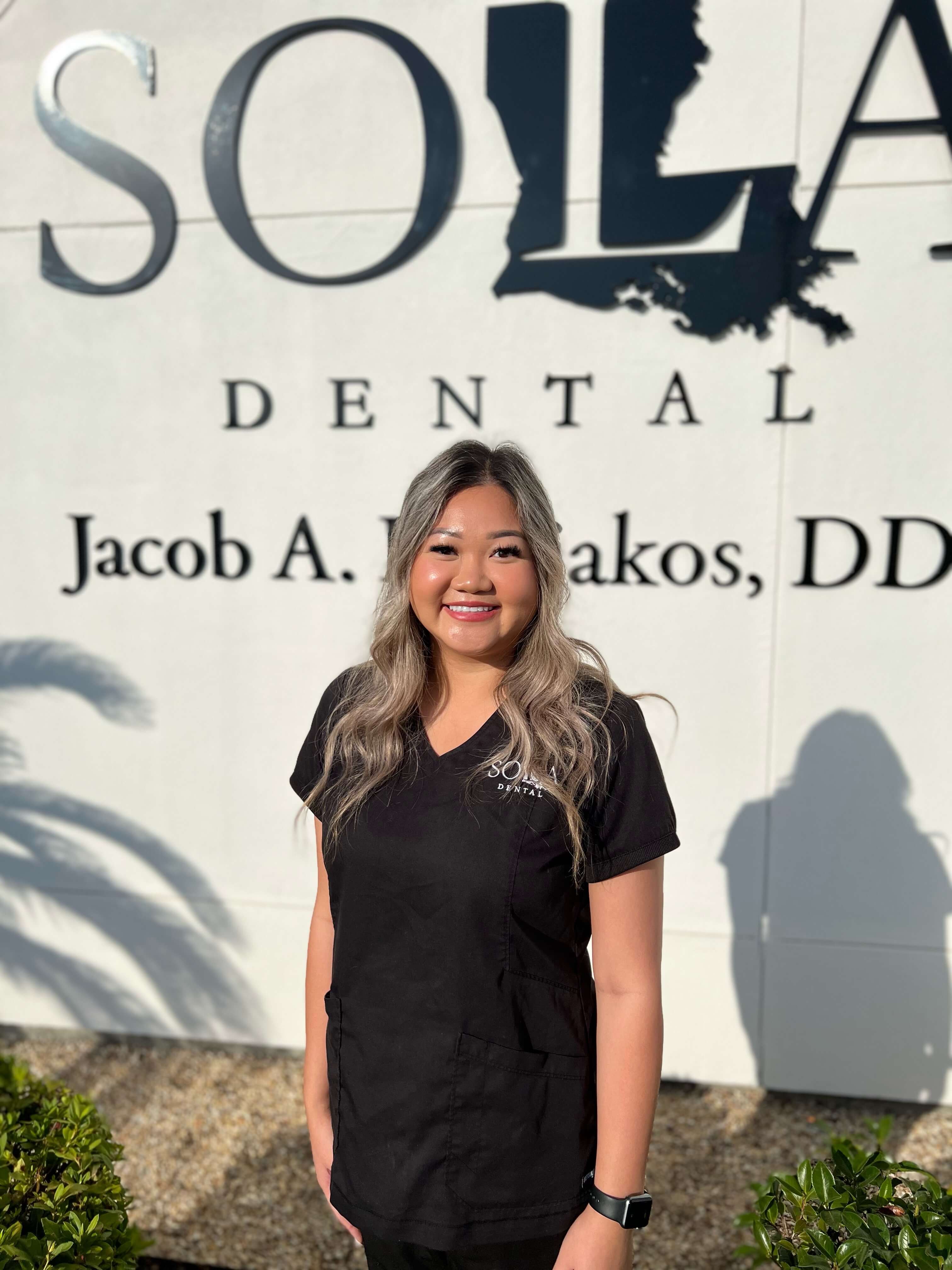 Dental Assistant
Meet Annie, one of our lovely Dental Assistants, who is diligently pursuing her dream of becoming a dentist. Alongside her passion for dentistry, she proudly supports the New Orleans Saints, her favorite football team.
Annie's culinary preferences encompass a love for both Sushi and Steaks, savoring the best of diverse flavors. Her affinity for pastel colors reflects her gentle and soothing demeanor, adding a touch of elegance to her personality.
During her leisure time, Annie indulges in the joy of binge-watching movies and cherishing moments with her loved ones.
Among her aspirations, Annie dreams of visiting the enchanting Maldives one day, where she envisions experiencing the mesmerizing beauty of its tropical paradise.
---